Hit the water @ 5:00am Saturday with just enough light to knot a fly to 6X. Damp cool morning, and the rain from earlier this week brought the water up to near perfect levels.
Landed this wild boy in the first 1/2 hour on the water, good start to a great morning. My net is 24" overall, so you can get an idea of the size he was.
A few more....
17"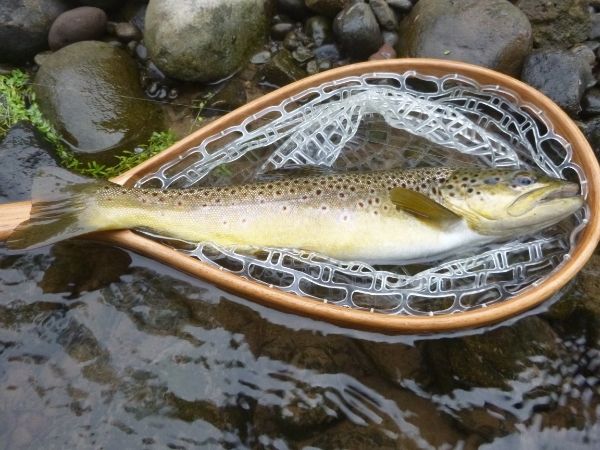 15"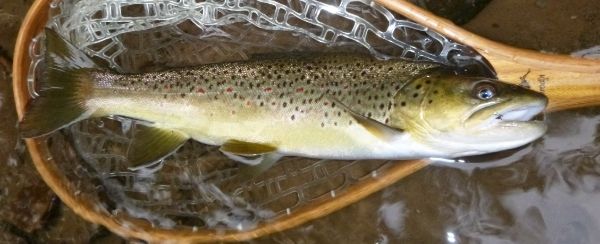 Got a bunch of 10-14"ers in between, and one unusual looking brown with a big hump over his shoulders like a sockeye salmon. Its the second one I have caught like that over the years...wonder what causes it?
No mayflies on my stream, but then again I don't ever see many at 6:00 in the morning. Lots of lime sallies though.
Looking forward to some other reports too. CJ