My nieces birthday party has me home this weekend, when I should be in the Catskills. I would have much rather posted some brown trout photos rather than flies but since the current situation dictates I stay home, at least I can pass some time by twisting up a few dry flies!
When in doubt, tie on an Adams. Ed Van Put calls this fly his go-to, and while his is tyed in a more traditional style, I figured since I had the 103's within close reach I would do a half dozen on them.
Grizzly and brown tail, muskrat body, cree hackle and a turkey flat wing, I don't need to sell anyone on the catching ability of this Michigan born pattern.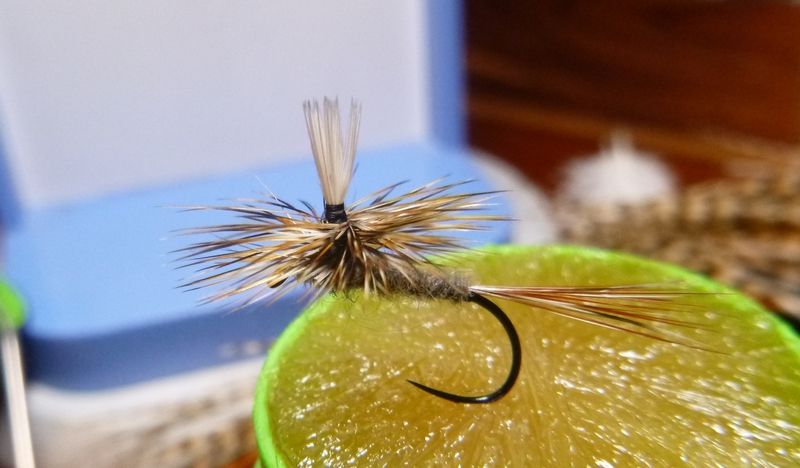 CJ